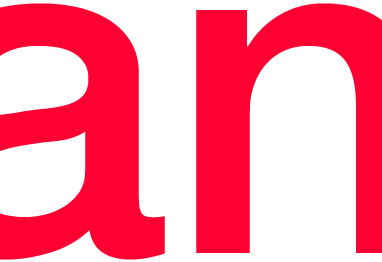 In Store Analyst Intern
Puig Italia ricerca una nuova figura in ambito Retail
---
Descrizione
LOCATION : Milano
Puig is a third-generation family-owned fashion and fragrance business based in Barcelona. The strength of Puig lies in its ability to build brands, to shape the image of brands through fashion, and to translate that same image into the world of fragrance through storytelling and product excellence.
The company's strong performance has resulted in substantial growth and revenues of € 1,645 million in 2018. Puig success stories include a combination of owned brands such as Carolina Herrera, Nina Ricci, Paco Rabanne, Jean Paul Gaultier, Christian Louboutin, Penhaligon's and L'Artisan Parfumeur, licenses such as Prada, and Comme des Garçons, and celebrity fragrances. Puig products are sold in more than 150 countries.
INTERNSHIP PURPOSE :
We are looking for a Retail Analyst and Merchandising Intern who will work closely with the In store Manager to support on a wide variety of tasks and projects in retail and visual merchandising with particular focus on analytics. This is a fantastic opportunity for someone who is keen to start a career in Retail or Visual Merchandising in the luxury fragrance industry. In return you will be working with passionate people in a nice office environment and have the opportunity to develop your skills.
Functions and Responsibilities :
Assist in updating the Retail Plan with specific retail tools.
Monitor and coordinate the Retail KPI's (Personalization measurement tool/ ROI).
Perform some admin tasks coordinating Retail Grooming with our market partners.
Temporary Animations (design review, follow up tool).
Visual Merchandising Guidelines (to locally adapt and communicate for each new launches).
Planograms (to adapt the planograms each time there is a new launch).
Visuals (to communicate the calendar and follow up on the implementation).
Pictures of the installation (Retail Presentation for board or brand meetings).
Merchandising & Point of Sale (POS) Excellence: ensure an excellent planning and execution of our in-store activities at our customers' top doors (promotions, windows, visuals, POS material, print material, GWPs, etc.).
Provide our Sales team with perfect shelf layouts and merchandising for our brands.
Analytics & Reportings: conduct retail generic reportings and sell-out analysis regarding customers' development ; conduct online audits regarding top sellers and customers' online evolution.
Profilo richiesto
Titolo di studio: Laurea specialistica (4-5 anni)
Area di studio: Materie Scientifiche

---
Competenze linguistiche
Madrelingua: Italiano
Lingua: Inglese
Parlato: B2 - Livello post-intermedio
Comprensione: B2 - Livello post-intermedio
Produzione scritta: B2 - Livello post-intermedio

---
Conoscenze informatiche
Excel / Numbers: Esperto
Altri software: SAP

Ulteriori richieste
Requirements :
Bachelor's degree in business administration, Marketing, Management or similar field.
A post graduate degree is a plus and any exposure or experience (in a previous internship) in business intelligence, field VM, including window displays, signs, interior displays and space utilization would be ideal.
Languages : Fluent in English is a must.
Skills & Knowledge required :
Strong analytical skills is a must (excellent knwledge of Excel, BW/SAP is a plus)
Is comfortable with data and numbers
Ability t deliver analysis in a easy reading that are appropriate for non-technical stakeholders
Strng curiosity for the retail environment, customers and shoppers behavior.
Business curisity
Strong interpersonal skills
Effective cmmunication skills, enthusiasm and commitment
Excellent rganizational skills
Ability to adapt to a multicultural environment
Prficient in Microsoft Office: Word, PowerPoint and Outlook
Ability to work independently as well as have a collaborative nature to work in a team environment.
Ability to handle multiple responsibilities in a fast-paced environment
What we offer :
Join a very challenging context, modern workplace, international framework with a global package interesting. Duration 6 months. Allowance 800,00 € + meal allowance.
Informazioni aggiuntive
Settore: Largo Consumo
Funzione: Commerciale/Vendite
Numero posizioni ricercate: 1
Facilitazioni: Ticket mensa
Rimborso mensile: 800 €
Inizio previsto: 01/10/2019
Durata: 6 Mesi
Luogo: Milano (MI)

---