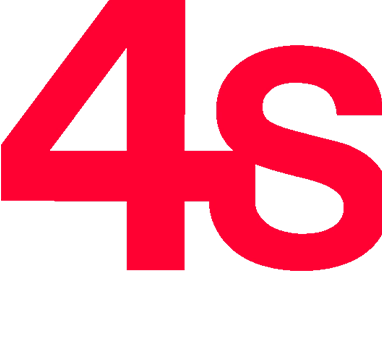 about FourStars
A reference point in the HR sector.
---
Who we are
We are a non-profit organization specializing in Training and Employment, particularly within the framework of internship and orientation.

We are accredited by the Ministry of Labour and Social Policies for intermediary activities. We are also an accredited Activating Body for employment services by both Veneto and Lombardy regions and authorized to carry out the activity of Activating Body by the Tuscany region.

We have launched more than 100,000 internships in more than 6,000 companies of every size and sector in compliance with applicable regulations.

We support the companies when activating internships, recruiting young jobseekers, for both permanent and internship positions, including training.

We offer proposal of internship and skilled jobs, and job orientation programs.
2000
We set up the SportelloStage service and started activating internships all over the Italian territory.
As an Activating Body, we offer free opportunity to young jobseekers to strengthen and enhance their skills through internship, increasing their growth prospects in the employment sector. We offer end-to-end support to those companies willing to activate internship programs.
We like to be referred to as "an organization of young people working for young jobseekers". For that reason, we assist both companies and candidates during the entire HR path, from recruiting activities of trainees and junior professionals up to their placement in the workplace. We also manage paperwork to activate internships and/or support the definition of the contractual terms.
We collaborate with bodies and institutions of the sector (universities, municipalities, regions, provinces, industrial and professional unions) and bodies of the Labour market (specialized publications, portals, accountable bodies) to activate common employment policies.
2004
First among the competitors, we set up an online platform to handle the services of activating internship and recruiting staff to enable our partners to manage the requests in the easiest and quickest way and reduce their bureaucratic burden.
2013
Our solid experience in the framework of internship, recruiting and placement, orientation and training all over the Italian territory enabled us to set up a new organization based in Shanghai in 2013. We established a network of institutional partnerships in Italy and China, consolidating also a strong expertise in training and employment over the Chinese territory, to provide solid opportunities to our corporate clients and our candidates. For further details, please visit the website www.stageincina.it.
2015
Since 2015 we have dealt with Active Employment Policies through the accession and implementation of the programs so-called Garanzia Giovani and Dote Unica Lavoro.
We support schools and businesses when setting specific programs of learning and working programs, Alternanza Scuola-Lavoro (PCTO) with targeted matching.
In line with the non-profit vocation of FourStars we have launched a series of social projects in partnership with companies and private foundations starting from work reintegration of prisoners to professional orientation of refugees and asylum seekers.
2017
We look to the future and decide to work for a greater customers' satisfaction who select us by launching a new online platform . An even more developed tool to manage services with increasing effectiveness and a more rapid exchange of information and documents.
2019
Our team continues to grow in number. Hence, the need of a new office, a more appropriate location with those needed spaces for daily work: a big open space, meeting rooms, conference rooms and training rooms. We open a new and prestigious headquarter based in the city center of Milan.
2020
We do not lose confidence because of the pandemic, we adopt a rapid conversion to smart working and we continue to work and invest in the digitization of our services, in order to guarantee simple functioning and support our client companies to work remotely.

In the most dramatic moment of hospitalizations from Covid 19, we want to try to contribute: we decide to promote a fund raising campaign to finance the construction of an intensive care unit. Through the Gofundme platform, we allocate a donation and raise funds for the Humanitas Rozzano hospital.

In collaboration with BVA Doxa, leader in Italy in the field of the statistical surveys, we create an observatory for internships, so-called Osservatorio stage 2020, the first study which deeply compares X and Y generations on the topics of internships, professional ambitions and their ideal company.
2021
In order to continue improving the quality of our consultancy, we begin to create online training opportunities to spread the culture of the internship and offer insights to our client companies.

With this spirit we start basic webinars called Pillole di Stage, to get familiar with the theme of the internship. We add more specialized online meetings, Webinar4You, created for those who work with us and already know the subject.

Innovation and sustainability  are among our key values: for this reason, we are the first ente promotore in Italy to develop an application to record the attendance of interns online: a simple and intuitive tool that simplifies the compilation and considerably reduces the consumption of paper.

We constantly invest in our online platform, improving its performance and always implementing new features.

As a sequel of the majestic work carried out in 2020 with BVA Doxa, a new Odissea nello Stage arrives: we continue to dialogue with our interns and create the new Osservatorio stage 2021: a photograph of our trainees, their training experiences in the company and of their aspirations for the future.
2022
We non-stop optimize our site, in order to offer a better user experience. We launch a refresh of the navigation pages and private areas on the platform.
A year of intense four-handed work with our customers: this is the year of customizations. With the support of our technical team, we work hard to design and offer tailor made solutions to the specific needs of individual customers.
After so much forced smart working, we come back to our office, interchanging presence and remote work, to recover human contact and maintain work-life balance. We say welcome back to our annual team building: a moment to discuss, collaborate, stay together.
To compensate for the distance of the last few years, we also create internal training sessions held by colleagues who share very interesting topics with passion and competence.
We begin an intense self-assessment process to become a B Corp: new awareness and a new further push towards social and environmental sustainability.
Another year of debate with our interns gives life to the third and final chapter of the "Odissea nello Stage", the conclusion of the survey on the expectations of the young X and Y generations towards the world of work. The end of a journey, the prelude to a new way, in which we will continue discussing with our interns, investigating new topics.
2023
After a long and exciting journey, we obtain the B Corp certification! An achievement that fills us with pride, but also a new challenging starting point to continue improving and committing ourselves in order to keep high our standards of social and environmental responsibility.
Looking always to the future, we have new projects and important news! Our goal is to continue to be a reference point in the HR sector by providing a better and more effective service!
---
Accreditations and Certifications
We are accredited for the employment services:
- Register of the Italian Ministry of Labour and Social Policy, section no. 3 as an authorized employment agency for intermediation since 3rd November 2011.
- Registration number of Lombardy Region register for accredited organizations no. 220 dated 10th July 2010
- Registration number of Veneto Region register no. L127 dated 12th July 2012
- Authorization of Tuscany Region

We implemented the Model of Organization, Management and Control as per Legislative Decree dated 8th June 2001 no. 231 and subsequent amendments – available her for download
We implemented the Service Charter in compliance with the applicable accrediting rules for employment services of Region Veneto's– available her for download
As ISO 9001: 2015 certified organization - available her for download, we drew up our Quality Policy – available her for download