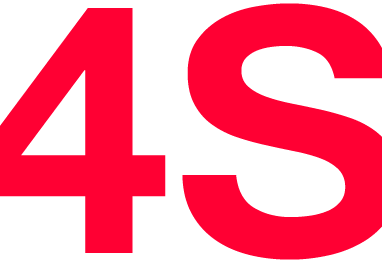 the staff
Our whole staff
---
A few words about the team that works for you every day. Just to give you a sensation. An idea.
Professionals with different and complementary backgrounds, headed by Chiara Grosso, the driving force of this small dynamic and efficient company. First and foremost people, without whom FourStars wouldn't exist.


Chiara Grosso
Between university and Milan, 10 years abroad and experiences in training and business. Founder and head of a company which has given professional opportunities to over 100.000 young people and advise to thousands of companies in HR management.
Orietta Lunghi
With an architect background, 10 years as creative director in an Agency, entrepreneur in her DNA: she went through marketing and business strategy to join the general administrative management. Perfectionism and willpower are her perfect ingredients for excellence.
Eleonora Cassina
Precision is her business card. Mom of 3 children, she loves to keep everything under control. Her passion for tax and administrative matters and constant updating led her to FourStars, to deal with financial report and accounting.
Paola Oliva
Strict and focused, with her strong professionalism she has been the administration's right arm for almost a decade. Accounting is the heart of her business: from invoicing to debt collection, on-site or in smartworking, she doesn't let nothing slip out.
Martina Oxoli
She joined the team as a replacement for maternity leave, becoming the youngest one in FourStars by right. Junior, but she deals with work and colleagues as a senior. Good cook and dancer, she brought a gust of fresh air to the office.
Vanessa Lazzari
She is the historic soul of the optimism which characterizes FourStars. Always positive, she has a polite answer to all customers. She deals with commercial development with firmness, professionalism and a consulting and qualitative approach.
Carola Boccola
Reserved and very determined, a past in agonistic volleyball. After an important experience in food delivery and a period in Australia, she joined the team to support the commercial area.
Maddalena Dellanoce
She joined FourStars to support the sales area: long experience in the field, she deals with outbound and customer care. Her karma is precision. A true lover of dance and sports, despite her calm appearance, after work she runs after a thousand hobbies and activities.
Natasha Brera
English in firmness, Italian in her strong dynamism and colors: Natasha is a true tornado, always ready to involve the whole team with her energy. A long experience in teaching in her background, she is branch manager of the Shanghai office and deals with business development.
Laura Mazzolini
With a psychologist background, HR for vocation, she heads Internship Programs in China and Special Projects: she deals with recruiting, coordinates activities and she is actively involved in strategic development. According to Laura, there's always a solution.
Davide Monaca
He is our senior recruiter: in Magneti Marelli at the start of his career, then working in FourStars since years by now. Severe and stimulating with candidates. Helpful and professional with companies. Always quick. Internship recruitment, permanent, junior and middle management profiles.
Matteo Rapetti
He has recently joined the recruiting team. Sportsman always, volleyball coach, but his real passion is basketball. Professional and gentle, inevitable british tie, occasionally he allows himself to score even in the bins of the office, but never before fulfilling his obligations with customers.
Giulia Saccà
Training in psychology, Italian in the soul, German in her face and discipline. Giulia came on tiptoe, with her rigour and her bright smile. Strong contents, soft manners. The perfect match to work with applicants in order to train and support them to enter in job life
Deborah Bettini
A degree plus a master degree in law make her our internal legal consultant.
By mixing seriousness and a touch of irony, she checks regulatory updates in real time, with passion and professionalism, always with a smile.
Silvia Marchesi
She is the most historic resource of the team: she began with the start-up in 2000 and has never left FourStars. Today is a part of the team dealing with companies, she works with customers on the front line and finds everyday the solutions which suit them best.
Paola Crippa
Historical member of the team, with her legal training she has a solid experience in the activation of internships. A strict and consulting approach marks her work, every day at the customer's service.
Daisy Zeni
Smile and enthusiasm are her business card, along with her reflexologist soul. An unusual mix for a professional and tireless consultancy to our clients. A little sun in the team, as well as a valuable support.
Martina Suñé
Graduated in History of Art, citizen of the world since her birth in Venezuela, she has a real passion for all that is culture, an inborn international opening and a true talent for relationship. She deals with content in multiple languages ​​and she is an integral part of the internships' activation area.
Jessica Ducci
Graduated in Media Languages, she is the social soul of FourStars. Post, tweets, schedules content and campaigns. With an excellent inclination to professionalism and coordination, she deals with all marketing activities.
Marco Carbonai
He studied architecture but he works as a graphic designer: Marco takes care of giving a graphic look to all our communication. Tuscan in his origins, a great passion for music, travel and culture, he brought enthusiasm and creativity.
Chiara Disalvo
After more than 10 years Chiara is back in FourStars. The same enthusiasm, the same listening skills, the same inclination to precision: these are the ingredients that make her an excellent manager assistant and office manager.
All the external collaborators don't have a name in this page. But they are many and they have a great value to us. And therefore to you.