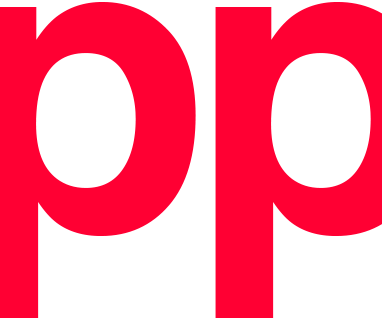 Policy & Privacy
---
Personal data are processed in full compliance with EU Regulation 2016/679 and Legislative Decree 196/03 and subsequent amendments.
Data controller
Personal data of identified or identifiable persons are collected and may be handled following the visit to this site. The Data Controller is the FourStars Impresa Sociale S.r.l., with registered office in Via M. Buonarroti 18 - 20145 Milan (Italy).
Data Protection Manager
Contact details for the Data Protection Manager: telephone: 02.96718.1 - e-mail: dpo1@sigesgroup.it
Data processing place
Data processing connected to this site's web services are carried out at the office of FourStars and are only managed by technical staff in charge of processing, or in charge of maintenance.
Navigation Data
Information systems and software procedures which are set up to operate this web site, in the normal course of operations, collect some personal data whose transmission is implied when using internet communication protocols.
These are information that are not collected to be associated with identified subjects but due to their intrinsic nature may, through processing and in conjunction with data held by third parties, allow the identification of users. This category of data includes: IP addresses or users' computers domain names that connect to the site, URI (Uniform Resource Identifier) identifier for request of resources, request time, submission-to-server method request, obtained reply file size, code describing server's services status (success, error, etc.) and other parameters relating to the operating system and user's environment variables.
These data are only used to collect anonymous statistical information about visits to the site and control its proper functioning and are immediately deleted after processing. The data may be used to determine responsibility in the event of piracy or site hacking: except for this risk, normally, contact details are stored for no more than seven days.
Google Analytics
The site uses Google Analytics. It is a web analytics service, provided by Google Inc. ("Google"), that uses cookies stored on the user's computer to allow the timestamp statistical analysis of aggregate data of the visited websites. The site manager has activated the anonymization function of the IP address and undersigned the amendment on the processing of data, in accordance with the European Directive 95/46/CE.
Data voluntarily supplied by user
Discretionary, explicit and voluntary transmission of electronic mail to the addresses of this site will cause the collection of user's address in order to reply to requests, possibly in addition to other personal data contained in the dispatch. Upon request, certain summary lines shall progressively be visualized on the site's web pages.
Cookies
The site does not intentionally collect any of the users' personal data. No cookies or tracing systems of any sort are used in the transmission of personal information. The use of session cookies (that are not permanently saved on user's computer and are deleted once the browser is closed) is strictly limited to the identification of session's information (server's randomly generated numbers) which are necessary to move easily and securely around the site.
Session cookies avoid the use of other means of information technology, which may potentially prejudice users' privacy when moving around the site and do not allow the collection of user's identifiable personal data. In any event, the user may choose to decline the download to his computer of any type of cookies, either from FourStars's site or from other sites, and increase the privacy protection level by modifying the browser's settings.
FourStars reminds you that, according to Articles 12 to 21 of EU Regulation 2016/679 and Article 7 of Legislative Decree 196/03, the right to ask at any time the cancellation of information collected through cookies to those who use of such kind of solutions.
Types of cookies
Cookies can be divided into different categories based on their characteristics and uses:
Cookies can be divided into different categories based on their characteristics and uses:
• Strictly necessary cookies. These cookies are essential for the proper functioning of our site and are used to manage the login and access to the reserved functions of the site and to speed up, improve or customize the level of service for the users. The duration of the cookies is strictly connected to the working session and are deleted by closing the browser, or long-running, if aimed at recognizing the visitor's computer. Their deactivation may compromise the use of services accessible by login, while the open part of the site remains accessible.
• Analysis and performance cookies. These cookies are used to collect and analyze web traffic and the anonymous use of the site. These cookies, even without identifying the user, allow, for example, the detection of the same user logging in at different times. They also check and improve the performance and usability of the system. The deactivation of these cookies can be done without the loss of any features.
• Profiling cookies. These are permanent cookies used to identify (anonymously or not) user preferences and improve their browsing experience, in order to send advertising messages in line with the preferences expressed by the user itself whilw surfing the net.
Facebook advertising cookies (remarketing, segmentation and targeting)
These cookies are intended to provide advertising spaces to the users, which can be installed by third parties. Some are used to recognize individual advertising messages, to know if they have been displayed and when, allowing banners and/or advertising related to certain products to appear if visiting affiliated web sites, based on the browsing history of the user. Users are given a technical ID, but in no case personal identification data, such as the user's name or address, is collected. Other advertising cookies are used to suppose a "profile" of the user's navigation, in order to propose advertising messages in line with his behavior and interests on the net. This "profile" is anonymous and the information collected through these cookies doesn't allow t the identity of the user to be traced.
In particular, we refer to the use of "Facebook Ads", including the c.d. "Advertising function".
This is a web analysis service provided by Facebook that uses analytical cookies installed on the user's computer to perform statistical analysis in aggregate form on the use of the visited website, and also to allow visitors to profile sites (which are identified by the "detection cookies") on the basis of the information contained in their "advertising cookies", dealing with three categories: age, gender, marketing segments.
Find more information on Facebook service on the web page https://www.facebook.com/privacy/explanation.
To guarantee greater transparency and convenience, for each of these sites we report the web address of the information and procedure for cookies management, in addition to the possible denial of agreement to the installation of cookies: CLICK HERE
To find out more about cookies and how to manage them or disable third parties' cookies or marketing/retargeting, visit:
http://www.allaboutcookies.org
http://www.networkadvertising.org/choices/
http://www.youronlinechoices.com
https://tools.google.com/dlpage/gaoptout?hl=en
http://www.aboutads.info/choices
Cookies management
The user can decide whether or not to accept cookies, using their own browser's settings. Attention: the total or partial disabling of technical cookies could compromise the use of site features reserved for registered users. On the other hand, the usability of public content is also possible by complete disabling of cookies.
The disabling of "third-party" cookies does not affect the usability of the website in any way. The setting can be defined specifically for different websites and web applications. In addition, the best browsers allow you to define different settings for cookies "owners" and "third parties" cookies.
For example, with Google Chrome click the wrench la chiave inglese in the upper right corner and select "Settings". At this point select 'Show advanced settings' ("Under the hood") and change the Privacy settings.
Chrome: https://support.google.com/chrome/answer/95647?hl=en
Firefox: https://support.mozilla.org/en-US/kb/cookies-information-websites-store-on-your-computer
Internet Explorer: https://support.microsoft.com/en-gb/help/17479/windows-internet-explorer-11-change-security-privacy-settings
Opera: https://www.opera.com/help/tutorials/security/cookies/
Safari: https://support.apple.com/en-gb/HT201265
Choice to supply data
In addition to what has been affirmed in connection with navigation data, the user has the choice to supply personal data on designated forms to request information or other type of communications. In absence of such data it might be impossible to fulfill requests.
Processing methods
Personal data are automatically processed, strictly during the time required for the purposes of their intended use. Appropriate security measures are set up to prevent loss, unlawful use and inappropriate or unauthorized access of data. FourStars has adopted all minimum-security measures provided by law and additional security measures to safeguard personal data and reduce to a minimum the risk related to availability and privacy of collected data.
Sharing, communication and data disclosure
Personal data furnished by users who request information (pamphlets and information etc.) are only used in connection with the fulfillment of such services or information offers and are released to third parties only if necessary to carry out the services (companies which provide envelopes, labeling and mailing). Except such cases, data shall not be disclosed or ceded unless:
1. written consent to share data with third parties is available; ;
2. it is necessary to share information with third parties in order to provide the requested service; ;
3. it is necessary to comply with requests made by judicial or public security authorities. No data collected from the web site is disclosed to third parties.
Sensitive data processing
In the event a curriculum vitae, containing sensitive personal data (pursuant to Article 9 of EU Regulation 2016/679 and Article 4,letter D of Legislative Decree 196/2003), data concerning health status, political opinions, religious belief or union affiliation (membership to organization similar in nature), judicial information and data in connection with racial and ethnic origins), is sent without express written consent authorizing sensitive data processing, such consent will be specifically requested in writing. In absence of a written reply during the following 14 days, such data shall be deleted.
Rights of the person concerned:
• Right of access (Article 15 of the EU Reg.2016/679). Right of the person concerned to obtain access to his own data and to file a complaint with the supervisory authority;
• Right of amendment (Article 16 of the EU Reg. 2016/679). Right of the person concerned to obtain the amendment of wrong personal data concerning himfrom Data Controller;
• Right to cancellation (oblivion right) (Article 17 EU Reg. 2016/679). The person concerned has the right to obtain the cancellation of his personal data from Data Controller without unjustified delay;
• Right to limitation of processing (Article 18 of the EU Reg.2016/679).Right of the person concerned to obtain a limitation of data processing;
• Obligation to notice (Article 19 of the EU Reg. 2016/679). The Data Controller communicates to each of the recipients receiving personal data possible corrections or cancellations or limitations of the processing, carried out in compiance with the articles 16; 17; 18;
• Right to data portability (Article 20 of the EU Reg.2016/679).The person concerned has the right to receive personal data concerning him/her provided by the Data Controller and has the right to transmit such data to another data controller without impediment by the first one;
• Right of opposition (Article 21 EU Reg. 2016/679). Right of the person concerned to oppose to the processing of his personal data;
• Profiling (Article 22 of the EU Reg. 2016/679). The person concerned has the right not to be subjected to a decision based only on automated processing,including profiling or other procedure which affects his/her person.
Requests and information
For further information send an email to: info@4stars.it